Central Heating Services
Our domestic heating services cover both privately owned homes, rental properties and social housing, and our team's vast wealth of knowledge and experience with all boiler and heating system types means they are able to diagnose problems and provide highly effective solutions every time. We offer up to ten years warranty on boilers!
Whatever you require, landlord safety certificates, homeowner gas safety checks, advice on a new central heating system, new boiler installation, boiler servicing, re-position your existing boiler or gas hob and oven fitting. It could simply be replacing tap washers or the installation of an outside tap, A&C Heating and Plumbing Ltd will supply the high quality service that you expect. Our engineers will arrive in company uniform and vehicles that hold a comprehensive range of quality spare parts and equipment to meet every need. In the unlikely event of a problem after our visit you can take comfort in the knowledge that we are fully insured.
We truly believe this makes us first class professionals and it is proof that you have chosen the best possible company. In case of a sudden change of plans our ingenious engineers will quickly find an alternative solution that meets the safety requirements. All of our installations and solutions are designed to reach the highest efficiency level with the minimum usage cost lowering your energy bills and protecting the environment.
Central heating repairs by local heating engineers
If your central heating system is inefficient, it's likely that it's resulting in additional and unnecessary energy costs – money that could be better spent elsewhere by you and your family.
If your central heating isn't working as it should, it's important that you seek expert advice immediately to ensure that the problem is properly diagnosed and repaired safely and efficiently. At A&C Heating and Plumbing our team of professional, accredited heating engineers are available 365 days a year, so you need never be in a cold house or without a hot water supply.
Central Heating Boilers – Maintenance and Repair
 A&C Heating and Plumbing Ltd have the skills and the knowledge to take care of all your central heating boiler's maintenance and repairs. Whatever the issue may be, whether it's a leaky radiator, damaged pipes, defective pilot light or a broken pipe; we will get to the bottom of the problem and have it fixed in no time at all. Our boiler repair team work around the clock and can schedule you an appointment at a time that is most convenient for you and not the other way round.
Heating Services we cover
Boiler repairs & installations
Radiators repaired & installed
Gas leaks, flue repair
Power flushing
Annual servicing
Immersion heaters
Hot water cylinders
Warm air units
Hot water faults
Commercial works
OPEN, TRANSPARENT COST
A&C Heating and Plumbing provide 24 hour emergency cover for all our services from Monday through to Sunday. To use this service simply call our main switchboard number 0800 1777 957 outside of office hours
A&C Heating and Plumbing rates are completely transparent and highly competitive.  There is a minimum 1 hour charge, followed by half hour  increments, the prices are subject to VAT.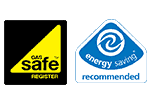 Need Help?
Call us directly on 0779 559 5757 or send us an email
info@ac-heating-plumbing.co.uk