It is an obligation for the property owner to ensure that Building Regulations are followed when installing a new boiler or gas appliance. Without a Boiler Installation Certificate, it is against the law to install a boiler or other heating devices in a building. Follow this advice to make sure you are insured when a new appliance is installed in your house.
What are Building Regulations?
Building rules are intended to ensure that structures are secure for usage and habitation. The purpose of the building code is to safeguard people's health and safety around the structure. These reservations were created with a focus on boosting energy and fuel efficiency and benefiting the environment. Without a Boiler Installation Certificate, a boiler's insurance policy has no legal validity. To avoid legal problems, a certificate of Boiler Installation Certificate can be issued after registration. It's crucial to keep in mind that without a certificate, your insurance may be void, and you will be forced to pay the costs yourself. The expert who installs your appliances can complete this task of registration. Within 30 days of installation, the installer must register your equipment with the appropriate local authorities. It is your responsibility as a homeowner to make sure that your engineer complies with the building codes.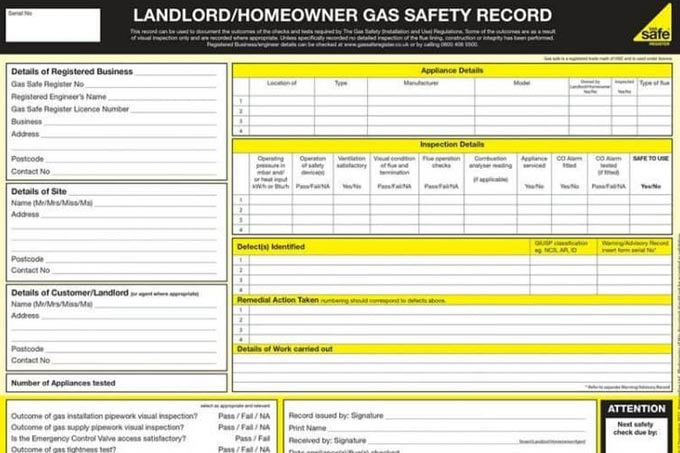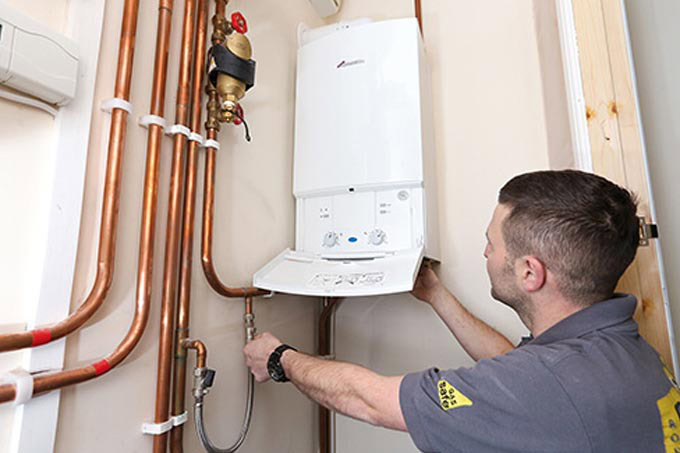 Three Steps You Must Take to Obtain a Boiler Installation Certificate
Make Sure the Local Authorities are Informed
In accordance with the Building Regulations guidelines, it is legally required to notify your local authorities that you are installing a boiler or other gas appliance in your house. Use a gas safety registered firm and engineer when you are choosing a boiler service. The gas safety registered company will abide by the laws that apply to their specific geographic region by informing Local Authorities about any pertinent appliances that have been installed.
Check for Notified Appliances
By entering the address of the property, you may search the gas safe registry database to see if your boiler has been reported to the local authorities. Please talk with your installer and ask them to inform the installed appliance if you are unable to locate your notice in the search results.
Installation Certificate for Boilers
A Boiler Installation Certificate should arrive via post within two weeks after the boiler installation is complete and the local authorities have been notified. The gas safety registered business works to certify that your boiler has been installed in accordance with all building regulations. It is important that you store the certificate safely since it is an essential part of the property and must be passed on to the subsequent owner in the event that you decide to sell your house or refinance the property.
Purchasing a New Home Without a Boiler Installation Certificate?
When purchasing a new house, it's crucial to confirm that the boiler and other gas appliances are in conformity with building codes and have had gas safety inspections within the last year. The certification and inspection of your boiler and gas appliances by licensed gas-safe experts are legally required. There are some vendors who choose to take corners to save money or because they are unaware that doing so is against the law. There are two alternatives if your supplier does not have a boiler certificate:
The seller has the option of paying for a Gas Safe licensed engineer to check the boiler installation. The seller can either sign off on it as it meets the rules or make the required modifications to the boiler to bring it in line with regulations before signing off on the installation. The property will therefore be issued a retroactive Boiler Installation Certificate.
If the seller of the property chooses not to have a Gas Safety qualified engineer make the necessary installations to the boiler. The buyer can take out a boiler indemnity policy that protects them against damages from the local authorities. However, expenditures are not covered by the indemnity coverage.
A&C Heating and Plumbing Services
They offer a wide range of plumbing services, including boiler installation. Their experts are qualified professionals that are legally permitted to provide you with boiler installation and boiler repairs. They are recognised and licensed workers. No matter what kind of gas boiler you choose, their professionals will expertly install it for you. You can also request a Boiler Installation Certificate from them.