Emergency Boiler Repair London
A&C Heating and Plumbing is a company that provides 24/7 emergency boiler repair in London . we fix your boilers no matter what time of the day it is. so, when you hire us, you can expect the best services and a team with top-notch excellence. Whether you want emergency boiler installation, repairing, or replacement services, we are here to provide you with excellent services.
Why Your Boiler Should Be in the Best Shape?
Boilers are usually closed vessels that are used to heat the fluid. There can be any fluid but mostly water is used. The heat does not boil the fluid rather it heats the fluid to generate the steam or vapours. The vapours are created either under pressure or vacuum.
The heat is used either by the boiler itself to perform some functions or it is directly transferred to the other appliance to use that heat.
Boilers are usually used anywhere where heat or steam is needed. so, these are especially used in residential, commercial, and industrial areas for various purposes.in industries especially in manufacturing, food, beverages, chemicals, and textiles, boilers are used to produce products.
If your boiler has broken down or is malfunctioning, then hire our emergency boiler repair services in London to get it fixed in no time.
24-Hour EMERGENCY FREEPHONE
Call Us Now 0779 559 5757
24 Hour Emergency Boiler Repair in London
Are you looking for emergency boiler repair in London? Do you feel worried about finding certified gas safe boiler engineers near you? We are among the top company that provide 24 hour emergency boiler repair services at affordable cost in London and its nearby areas. We, at Emergency Plumber London, know that you want to get your boiler fixed soon and we try to help you in every possible way. Our gas safe certified engineers can solve all types of boiler emergencies and resolve almost 95% of repair works in a single visit only. We have already worked on different types of boiler brands such as – Bosch, Valliant, Worchester and many more.
It is important to have a thorough understanding of the complexity of boilers so that the experts can fix even the most complicated problems within an hour or so. Our local boiler engineers ensure to deliver quality repair and maintenance service for your need. We do not have additional charges for delivering quality and on-time service to customers.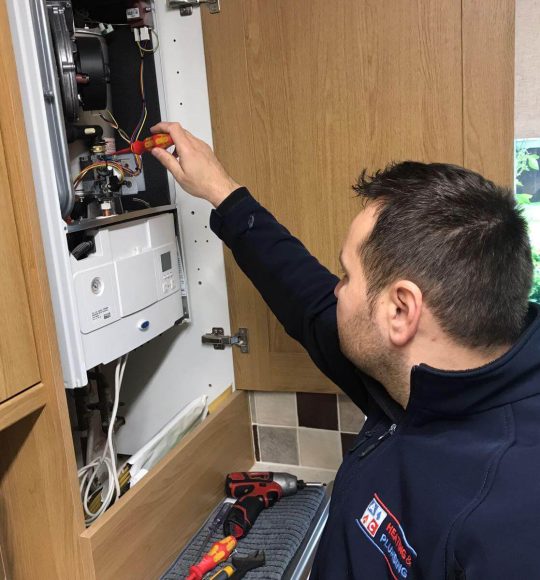 24-Hour EMERGENCY FREEPHONE
Call Us Now 0779 559 5757